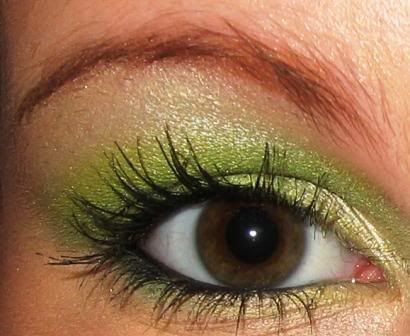 Here's a really fun look you can do:
Start with a clean eye and fill in your brows if you'd like. Then, apply Pharoah paint pot all over your lid and into your crease.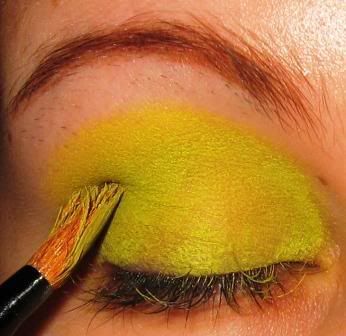 Apply Warm Chill eyeshadow to your inner lid.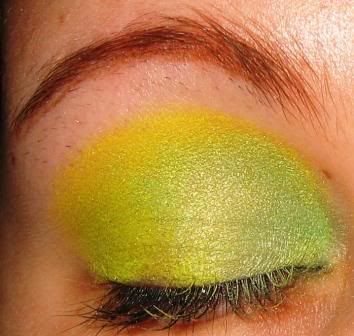 Put Juxt on your middle lid and blend it with Warm Chill.
Apply Sprout to your outer lid and above your crease.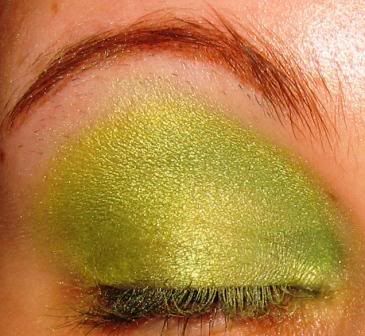 Highlight your brow bone with Nylon eyeshadow.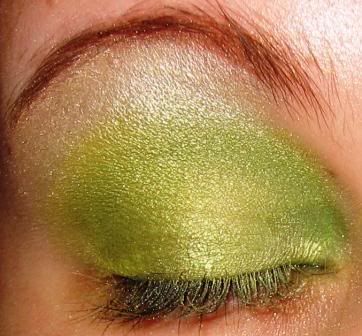 Apply Ricepaper to your tearduct.
Note:
At this point, I go ahead and do my face makeup. Apply concealer, foundation, powder, bronzer, and blush. I go ahead and soften my lips with a tinted lip conditioner, but wait to do my full lips until I'm walking out the door.
Put a little Juxt eyeshadow over the Ricepaper and then apply Bio Green eyeshadow to your outer crease.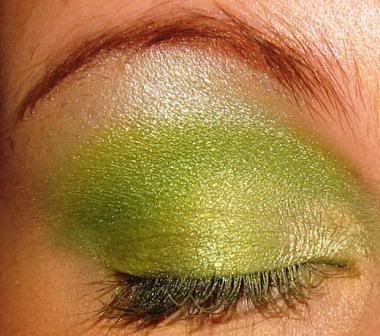 Line the waterine with Graphblack Technakohl.
Line the inner half of the lower lashline with Juxt eyeshadow.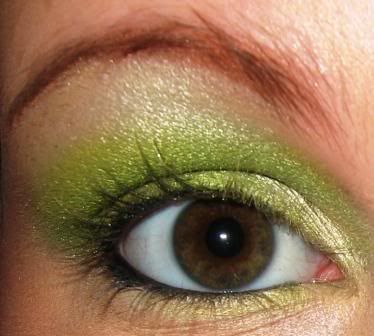 Line the outer half of the lower lashline with Bio Green eyeshadow.
Add black mascara and you're all finished!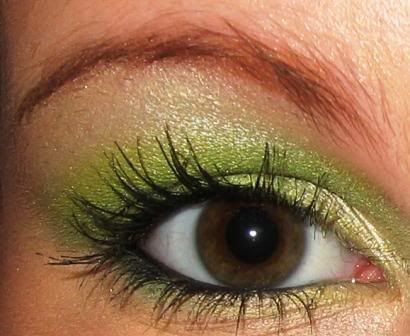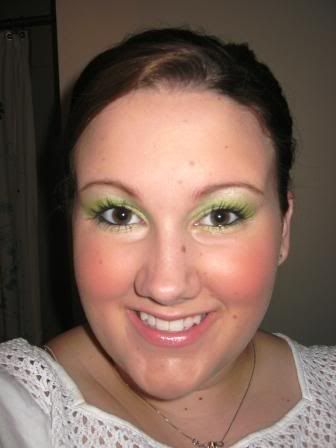 *FYI, I used Pinch O' Peach blush and Gentle Simmer slimshine for this look.