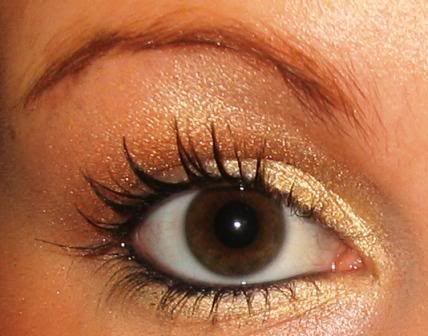 Here is a look I did today for the first day of class. I had three classes today:
South Carolina History 9:30-10:45
Introduction to Physical Geography 11:00-12:15
African-American Literature 2-3:15
The classes themselves weren't bad, but I was exhausted. I didn't sleep well last night (I think just knowing I
had
to go made me not be able to fall asleep) and the South Carolina heat totally drained me. Thankfully, my makeup stayed in place.
I used UDPP and Bare Study paint pot all over my eyes as a base. I filled in my brows with Ardell Brow Definer Powder in Taupe. I used Creme Royale (LE) on my lid, Honey Lust on my crease, and Phloof! above my crease and on my brow bone. I lined my lower waterline with Graphblack technakohl and my lower lash line with Creme Royale (LE) eyeshadow. I had on AVON Daring Definition Mousse Mascara in Black. I wore Gleeful Mineralize Blush (LE) and Fuchsia Fix tinted lip conditioner.